ATP Science 100% NoWay HCP Protein Review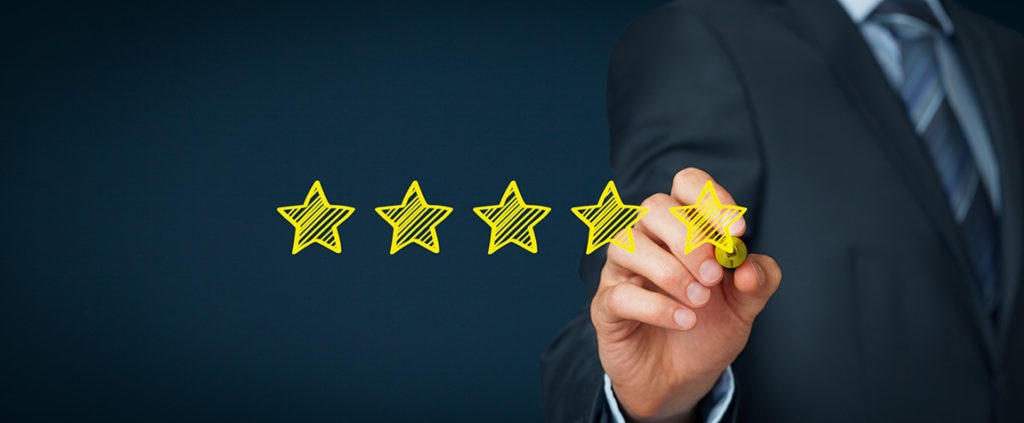 ATP SCIENCE 100% NOWAY HCP PROTEIN REVIEW
Product
ATP Science 100% NoWay HCP Protein
Category
Price & serves
Price per serve
Background
ATP Science have created a 'cult' like following over the past few years due to bringing high quality, innovative, effective supplements to the market no other company has done before. NoWay is their protein powder and as expected, is something completely different to the saturated whey-based proteins found throughout the supplement industry.
Nutritional Panel
With all protein powder labels, the first thing we do is determine the actual protein percentage per serve. To do this, all you need to do is divide the protein amount (16g) by the serve size (18g) and multiply by 100. The answer, 88.8 which simply means that each scoop of NoWay is 88.8% protein, the rest are the flavours, sweeteners and other bits and pieces. Is this good? Absolutely! There are some protein powders out there that yield only 60% protein per serve, with the above math equation a simple way to determine quality!
With 0.09g of fat and 0.56g carbs, 0.125g being sugar, this protein based on the nutritional panel and macros is of extremely high quality and very lean! Our 3rd test when looking at a label is examining the ingredient list. ATP NoWay's list is extremely small containing only 8 ingredients. The shorter the list the better, with any extra added ingredients being things you really don't need in a protein powder.
Ingredients
As mentioned above, we claimed ATP NoWay is completely different to the normal whey-based proteins. This comes down to the actual protein source found within the product. When taking NoWay, you'll be ingesting hydrolysed collagen peptides (HCP).
Don't get it twisted, HCP is different to regular collagen protein. HCP is formulated in a German lab where multiple studies have been conducted to formulate a protein source that aids in muscle growth, muscle recovery and losing body fat more effectively than your standard whey protein.
You may note the serve size is only 16g. To some people you might think that's low when most protein powders yield a 24g protein serve. 'More is not better' with HCP studies finding you only need a 16g dose for the peptides to do its job.
NoWay is NOT vegan due to being a collagen based protein however it is lactose / dairy and gluten free. The only other ingredients found within NoWay will be your natural sweeteners and thickeners. A real simple yet effective recipe for gains!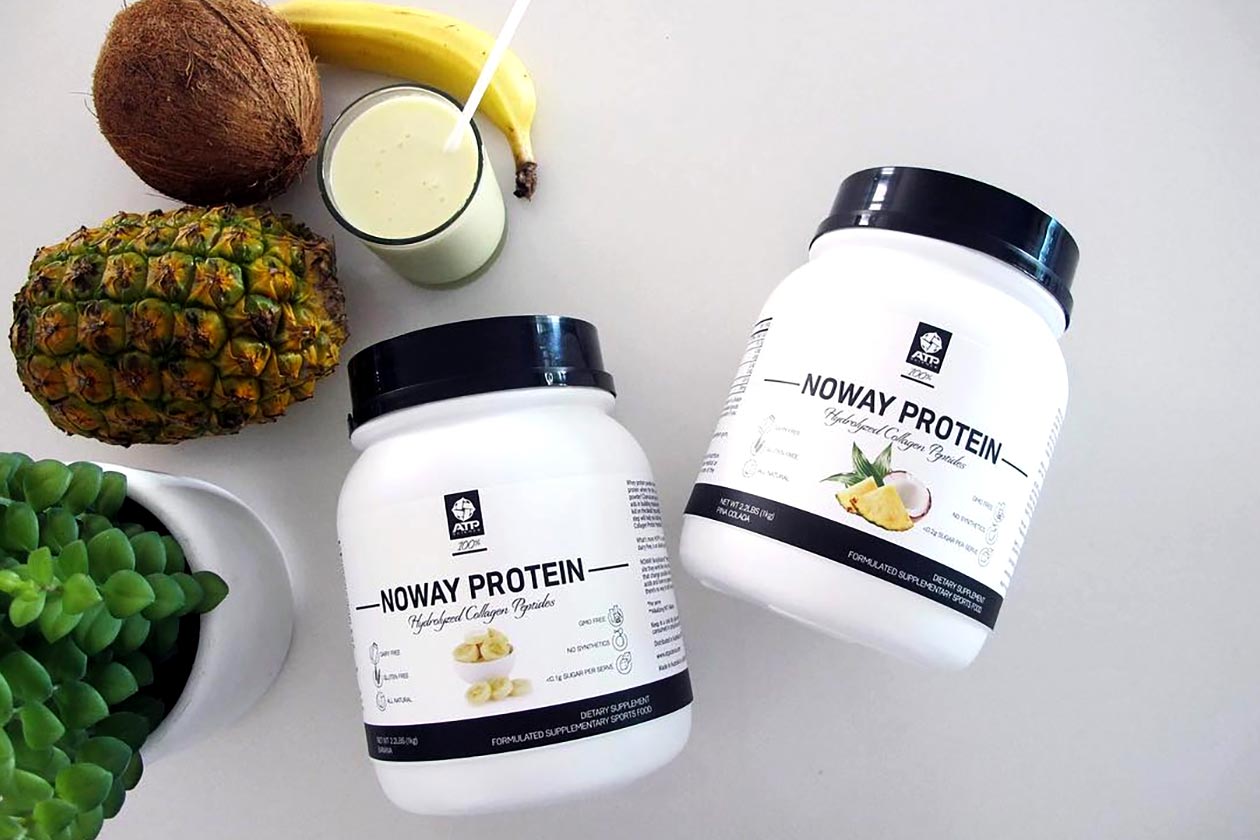 Flavours & taste
ATP Science NoWay currently comes in 6 flavours;
Banana
Chocolate
Pina Colada
Strawberry
Unflavoured
Vanilla Caramel
You can drink these as a normal protein shake by themselves, however we much prefer NoWay to mix up in smoothies and cook with (more on this in how it mixes).
Vanilla Caramel is by far our personal favourite due to its versatility to drink by itself (delicious!) and/or use as a base for smoothies or cooking. The second favourite is Chocolate because well let's face it, it's chocolate! 
How does it mix?
ATP Science NoWay can be mixed up easily in a normal protein shaker or with a glass of water and spoon-stirred. The biggest difference you'll notice when taking NoWay for the first time is it's consistency.
When mixed, it's literally a water-like consistency. No where near the same consistency as a normal whey protein, how they mix up thick like a milkshake. Because of the water-like consistency it will go down incredibly easily and won't cause any stomach discomfort.
With that said, we found after consuming a serve of NoWay, we were hungry and it doesn't fill you up. It's this reason why we much prefer to mix it up in smoothies or use it in cooking.
Effects
Besides the water-like consistency mentioned above, NoWay is simply designed for those to add more high quality protein nutrients to your diet if you're not already getting them through food each day.
It is an interesting and unique product, something completely different to your normal whey proteins on the market. We went through a tub of NoWay to see if there were any noticeable differences in muscle recovery, muscle growth, body fat loss etc. compared to normal whey protein.
For the entire 55 serves, we simply replaced our whey-based protein shake consumed each day with ATP's NoWay with everything else (training & nutrition) remaining the same.
I personally didn't notice any differences at all. I didn't notice any changes in muscle recovery, I didn't notice any changes in muscle growth, I didn't notice any changes in body fat loss. With that said, to lose body fat or put on muscle does require a prolonged period of time and that drastic changes simply will not occur after just 1 tub.
Overall
Overall, ATP Science NoWay is a breath of fresh air within the protein powder category. It's something no other supplement company has introduced, emphasizing ATP's innovation and creativity.
If you are over your whey proteins or even if you have issues with lactose / dairy and are sick of plant-proteins, we'd highly recommend you give NoWay a shot. A lot of pro's with the only con being the water-like consistency we didn't enjoy but that's just us nit picking! 
Final Score